Latest News
We're excited for parents to have the chance to be part of our first-ever all-school feast on Friday, October 30. This first feast is scheduled for the same day as our October elementary recitation, so this would be a great morning to take off work. We estimate that we'll need at least 30 parents to pull this off! Please consider helping in one or more of these ways:
Food purchasing and preparing – purchase, prepare, and/or donate menu items and bring them to school in crock pots; we'll plan and provide the list of items, families choose to prepare as many or few as they like. (You're also welcome to make a financial donation to buy the items and we'll find someone to cook the food.)
Food serving and table waiting – the feast is family-style, so we need parents who will "wait" upon a section of tables, making sure they have enough food, drink, and warm interaction.
Setup and/or teardown – it is what it is! Setup will begin at 10 a.m.; teardown will begin at 1 p.m.
To volunteer for the Feast, email Community Coordinator Beth Stohlmann.
"As a classical Christian school, we want our students singing ancient songs and participating in traditional liturgies that have been important to Christians for millennia. Sadly, few churches even reference many of these anymore (let alone use them), so ours is not only an attempt at morning prayer but musical preservation." Read more of Mr. Dunham's thoughts on music at Petra at our Scholar's Forum.
Here are three reasons our 9th, 10th, and 11th graders will take the PSAT on Wednesday, October 14, at Petra:
1) Practice. In the realm of standardized testing, practice is key. For this year in particular, the PSAT is valuable practice for the newly revised SAT, which will be introduced in March 2016.
2) The PSAT is a good predictor of future SAT scores. Having that information early allows us to better tailor each student's preparations for the SAT, which will be submitted as part of the college application process.
3) The scores help us to continue evaluate the academic efficacy of our curriculum. We are confident in our teaching and our curriculum choices as a school; however, as a school that wants to model a love of learning, we always welcome feedback about where and how we can perhaps improve our instruction.
Questions about the PSAT? Contact Academic Advisor Beth Stohlmann.
 Twitter

Fall Break begins Thursday, but there's plenty going on between now and then! Check our calendar for details:

petraacademy.com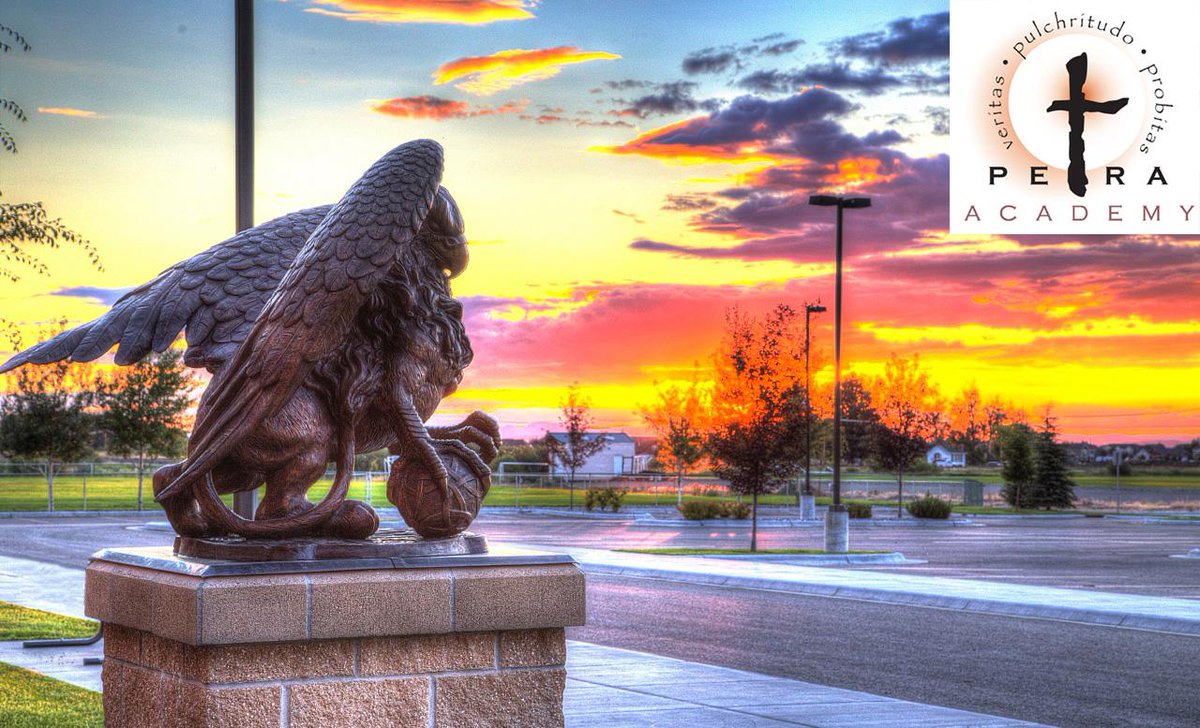 by Craig Dunham, Headmaster "Let the message of Christ dwell among you richly as you teach and admonish one another with all wisdom through psalms, hymns, and songs from the Spirit, singing to God with gratitude in your hearts." Colossians 3:16 We sing a lot at Petra, and not just in choir or only at […]
by Craig Dunham, Headmaster Having lived in Montana for all of three months now, and having spent the summer hiking and camping mostly around Bozeman and the Gallatin Valley, last weekend was my first opportunity to see more of the Treasure State, as I drove to Great Falls to watch our varsity Griffins play volleyball. […]